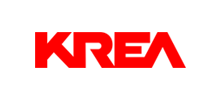 KREA goal is to reach clients wishes and expectations! The brand is focused on the continuous development to insure personal well-being. All products are developed and designed in Italy to bring the Italian design to all homes. KREA are actively facing the challenge of a changing market place, constantly aware of the need to find innovative ways of meeting consumer needs as well as adapting to new methods of retail distribution worldwide.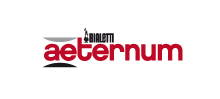 Aeternum's challenge arises when tradition meets innovation: gazing towards the future with renewed energy and continual passion.
Today, in search of the same qualities and results, Aeternum proposes the latest technologies to keep abreast of times and to interpret a style that is both versatile and contemporary for kitchen living, proposing cooking implements able to uniquely enhance flavours, guaranteeing the integrity of ingredients and protecting taste, health and the environment.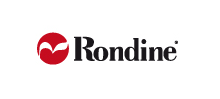 RONDINE: a major group that believes in innovation and functionality.
Rondine is an Italian company that has built its success on product innovation and on its ability to anticipate the evolution of the market. Thanks to continuous growth, in the 1990s a major group was created followed by the acquisition of two prestigious brands: Bialetti, a world leader of coffee makers, and Faema Casa. Rondine, which has always been the historical brand of the group, has continued its production of non-stick cookware, reaching a top position on the Italian market and establishing itself as a leading brand in Europe.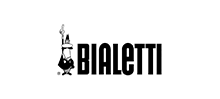 When Alfonso Bialetti invented Moka Express in 1933 this intuition was to
be the start of the Bialetti story. A brand that was to transform the art of coffeemaking
into a simple and natural gesture which has become an essential ritual in
every Italian household. Bialetti has always interpreted the values of our tradition
through aromas, colours and tastes that speak of the home and conviviality; it
speaks of attention for design, care over details, of how to simplify each gesture
in the kitchen; it keeps its promises of quality and reliability. As witness to an age
and to a culture that have helped to spread the originality and innovative drive of
Italian design throughout the world, Bialetti never ceases to innovate, adding value
and beauty to everyday life in the kitchen. From coffee makers to small domestic
appliances, from pots and pans to the world of the espresso, Bialetti continues to
be synonymous with an indispensable pleasure, which incorporates the values of
functionality, reliability, modern design and excellent quality.